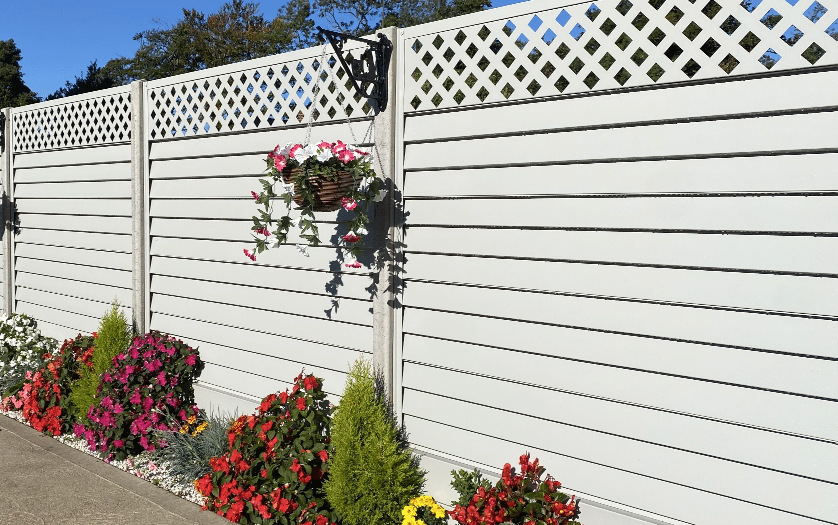 SmartFence DIY Garden Fence
Flat pack fence panels installed in minutes. Modern & stylish replacement to old wooden panels.
Flat pack fencing
Self-assembly & maintenance-free
Vibrant long-lasting colours
VIEW PRODUCT
Stylish and Durable DIY Garden Fence
This retrofit flat pack fencing system is ideal for replacing old wooden panels between existing concrete posts. Or they can be bolted to concrete. SmartFence is as simple as it is innovative – the strong, secure steel panels simply slide between fence posts. Set one on top of another and complete with a finishing rail. You're done!
Made from steel and extremely hard-wearing, SmartFence is resistant to adverse weather conditions such as strong winds and comes with a 20-year guarantee. Additionally, the PVC exterior finish coat has UV Protection so that it keeps its pristine look, shape and colour for decades.
Never Paint Again

Maintenance Free

Wind Resistent
Why Choose SmartFence DIY Garden Fences?
SmartFence is a stylish and competitively priced flat packed fencing solution that you can assemble on your own in a matter of minutes, saving you the cost of employing a specialist tradesman. Available in a range of colours, this stylish and long-lasting fence comes with a 20-year guarantee ensuring maintenance free enjoyment and privacy for many years to come.
As it's made from high-quality, strong and resistant steel, SmartFence is resistant to high winds and adverse weather conditions. Furthermore, it has a superior durable abrasion resistant front and back colour coating. Its Galvanised steel substrate is extremely corrosion resistant and the PVC exterior finish has UV Protection to provide the highest retention in colour.
High Quality Metal Fencing

DIY Friendly

Avoid Additional Costs of Hiring Tradesman to Install
Make it match your style
Create my Fence
Please use our interactive calculator to help determine what you need to transform your old fence into a modern, robust metal fence.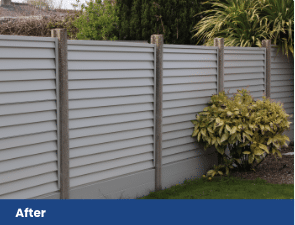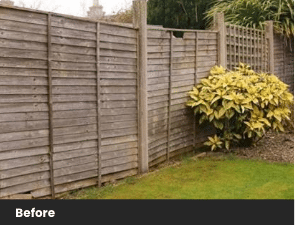 Find A Stockist Near Me
SmartFence can be found in over 100 DIY and Garden Stores nationwide. Click here to find your nearest stockist.
Enquire Now
Dromiskin Road, Castlebellingham Co. Louth, A91 HH93